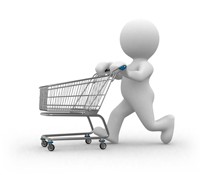 E-Learning
To complement our classroom courses, Admac have partnered with a leading 'interactive-video' production company, to offer a comprehensive suite of accredited online training programmes.
This highly effective and recognised method of teaching gives many benefits including time efficiency, cost, flexibility and low environmental impact. Courses run for approximately 30-60 minutes and can be completed in modules, at the users own pace, with the option to sit the training at a location and time that suits.
For further information and a
FREE
demonstration of any of the courses please contact our advisors.
Download Order Form
General & Construction
Abrasive Wheels
Accident Reporting
Asbestos Awareness
CDM Regulations (Construction)
Confined Spaces
COSHH (Hazardous Substances)
Display Screen Equipment
Driver Awareness
Drug & Alcohol Awareness
Electrical Safety
Environmental Awareness
Eye Protection
Fire Awareness
Fire Awareness in Construction
Fire Marshal & Warden
Fire Warden in Construction

First Aid Appointed Persons
First Aid Requirements / RIDDOR
Food Allergy
Food Safety and Hygiene (Level 1)
Food Safety and Hygiene (Level 2)
H&S Essentials
H&S for Homeworkers
H&S for Managers & Supervisors
Hand Arm Vibration (HAVS)
Infection Prevention and Control
Ladder Safety
Legionella Awareness
LOLER Regulations (Lifting Equipment)
Lone Worker IN the Workplace
Lone Worker OUT the Workplace

Manual Handling
Manual Handling including Tyres
Mental Health
Mental Health for Management
Mental Health in Construction
New & Expectant Mothers
Noise Awareness
Personal Protective Equipment
PUWER Regulations (Work Equipment)
Risk Assessment
Slips, Trips and Falls
Spill Kits (Chemicals & Oils)
Stress Awareness
Working at Height
Workshop Safety
Care & Education
Administering Medication in Care
Administering Medication in Education
Anaphylaxis & Allergies
Assessing Mental Capacity
Asthma
Basic Life Support in Care
Communication in Care
Deprivation of Liberty Safeguards
Dementia and Learning Disabilities
Diabetes
Duty of Care Awareness
Epilepsy
FGM Awareness & Prevention
Fire Awareness in Care
Fire Awareness in Education
Fire Warden in Care
Fire Warden in Education
Fluids and Nutrition in Care
Handling Information in Care
Health & Safety in Care
Infection Prevention/Control in Care
Mental Health Awareness in Care
Mental Health Awareness in Education
Moving & Handling People
Person Centred Care
Personal Development in Care
Prevent Duty
Privacy & Dignity in Care
Safeguarding Children
Safeguarding Vulnerable Adults
Safer Recruitment in Education
School Trips for Management
School Trips for Organisers/Support
Spill Kits (Bodily Fluids)
Understanding Your Role in Care
Sharps
HR & Legal
Anti-Bribery
Anti-Money Laundering
Bar Staff & Licenced Premises
Bomb Threat / Suspicious Package
Bullying & Harassment for Employees
Bullying & Harassment for Managers
Conflict Resolution
Consumer Rights - Digital Content
Consumer Rights - Goods
Consumer Rights - Services
Customer Service
Cyber Security Awareness
Equality & Diversity
Equality & Diversity in Care
Fraud Awareness and Prevention
GDPR Essentials
GDPR for Management
GDPR Refresher
Modern Slavery
Sexual Harassment
Time Management
Unconscious Bias for Employees
Unconscious Bias for Managers
Whistleblowing
Each 'Credit' is valid for 12 months and will allow one user to complete one course. They are available either individually, or with bulk purchase savings, at the following rates (exc. vat):
| | | | |
| --- | --- | --- | --- |
| 1 Credit | 10 Credits | 50 Credits | 100+ Credits |
| £24 each | £12 each | £6 each | Please Call |
Certificates are available for download immediately upon completion, and a full background Learning Management System (LMS) is included for administrators to monitor user's progress.